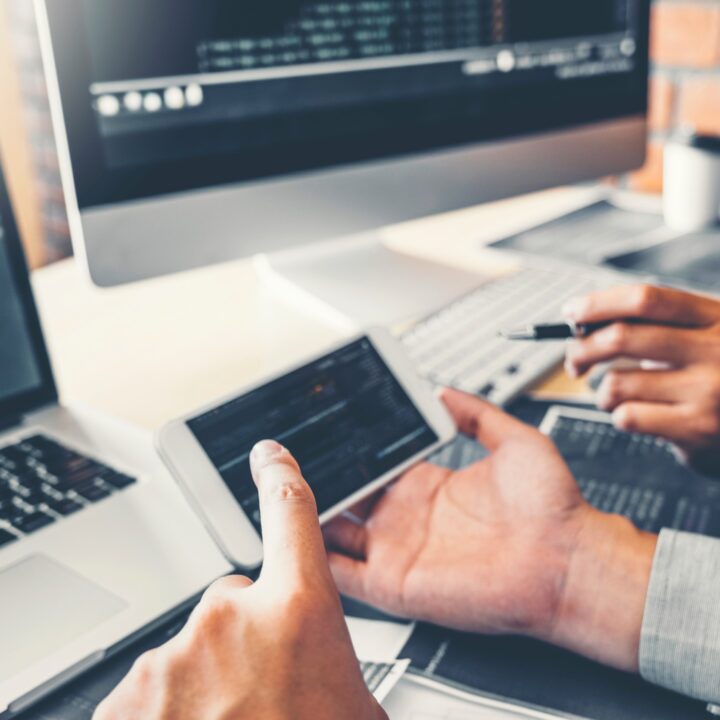 We provide end-to-end solutions to suit your business
Discovery & R&D – We organize and curate a feature setlist and with the help of a detailed development roadmap, we translate your ideas into a fully functional App.
UX/UI Design – We identify and solve user problems by designing and delivering an attractive
look for your application without compensating easy user navigation.
Development – We are focused on developing a future-proof app architecture by choosing emerging technologies and implement the best development practices.
QA – We conduct a variety of tests to assure quality and test its functions across many devices, browsers and screen resolutions.
Launch – We help release the app on App Stores, deploy in robust servers or integrate it seamlessly into your enterprise tech infrastructure.
Maintenance & Support -We provide continuous post-release support for the app we develop for you, which includes making improvements to meet the evolving needs of your business and users.